Since 1967 | Locally Owned | Hassle-Free Bill Pay
Enjoy the affordability and ease-of-use of propane for your residential or commercial property by becoming a customer with Como Oil Of Florida. Propane produces less greenhouse gases than most energy sources, and it is energy efficient to cut your energy costs. All our propane comes from the USA. Partner your propane needs with a locally owned company that takes pride in providing industry leading service quality. We are dedicated to hard work, and we exceed your expectations. We offer competitive and transparent pricing. We also offer tank monitoring services so that you'll never be without fuel.
We offer propane to customers of all sizes. From 20lb cylinders to 1,000-gallon tanks, there's no job too big or too small. Our propane customers are able to utilize the latest in industry technology with tank monitoring software. We are able to view and manage the tank remotely and are notified when the tank is running low and can quickly schedule a delivery. We also offer numerous propane appliances including water heaters, pool heaters, and generators. Visit our showrooms in Vero and Stuart to see all of the appliances we have in stock!
Monitored (Recommended)

Utilize the latest in industry technology with monitored delivery! We place a remote monitoring device on your tank that reports real-time tank level to allow for optimal deliveries. You never need to check your tank level, we'll dispatch a truck once your tank level and daily usage generate a delivery ticket. Our monitored delivery customers gain peace of mind knowing they'll never run out of propane, backed by our $250 no runout guarantee!

Will Call

Manually check the level of your tank by looking at the gauge underneath the dome. You are responsible for monitoring your usage and ordering fills. You may incur additional fees if you run yourself out of propane.

We supply tanks from a forklift cylinder to a 30,000 gallon tank. We offer permanent installations or temporary sets for construction heating. With Como Oil & Propane, you can lock in to a price cap for 1 year. Pair this with our monitored delivery program – ensuring you have the propane you need when you need it. 
Fixed Rate

Lock in your maximum price per gallon for up to 1 year. When the market goes up, your price stays the same. When the market goes down, your price goes down respectively. 

Market Rate

Your price per gallon is determined by the propane market on the day of your delivery. 
Monitored Delivery

A cellular monitor is placed on your tank that reports the tank % in real time and automatically creates deliveries on your behalf once the tank falls to a certain level. We monitor your tank level and ensure you'll have a consistent supply of propane, backed by our $250.00 no runout guarantee!
Submit this form and a sales rep will reach out within 24 hours. 
OVER 150 FIVE-STAR REVIEWS
Be Prepared for Hurricane Season with Como Watch Program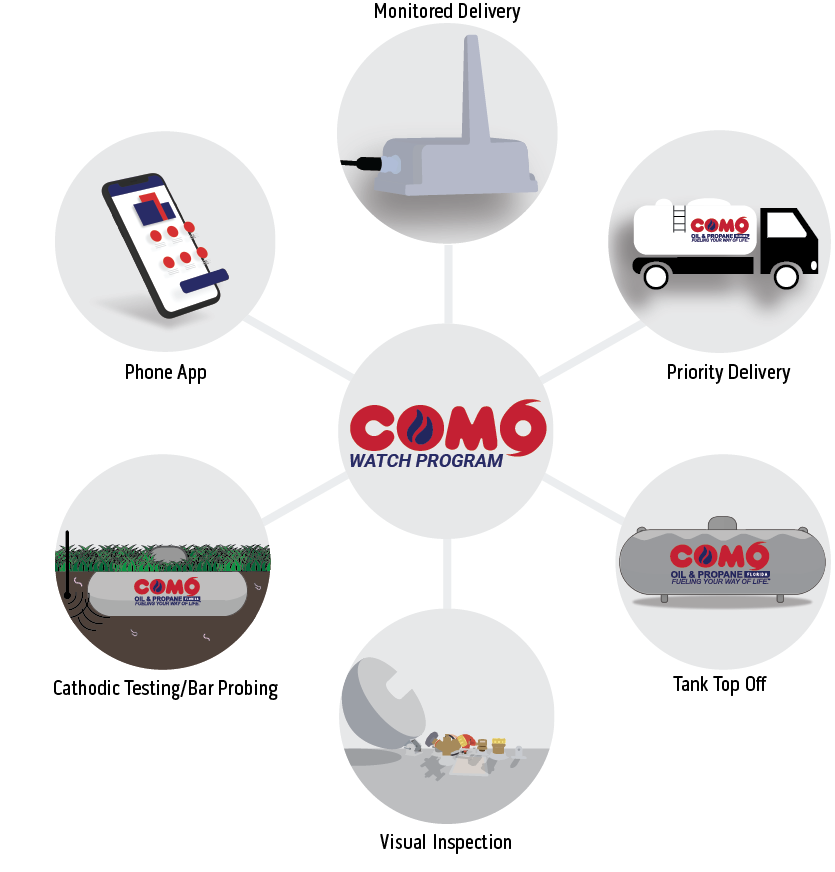 Our Watch Program is designed to ensure you have the propane you need, when you need it. Receive a tank top-off at the beginning of hurricane season and rest assured we've got you covered when the storm hits with priority delivery and tank monitoring software. 
Have a Greater Peace of Mind With Como Comfort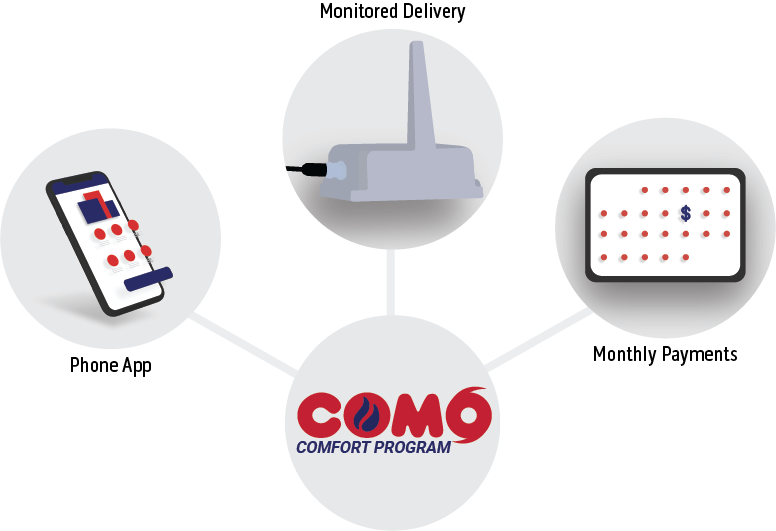 Our Comfort Program is designed to provide an all-inclusive option to propane users. Instead of paying for periodic large propane bills, spread out your propane cost into simple, monthly payments. By enrolling in the Comfort Program, you gain all the benefits listed below and help us become a more efficient company. Our increased efficiencies allow us to reduce our carbon footprint by optimizing our fleet. We utilize our efficiencies to then pass the savings onto you by reducing your annual delivery fees, price per gallon and annual tank lease.
We work with many vendors to provide our customers with the best propane appliances. We sell, service and install all appliances listed below. For more information on what we have in stock, please give us a call or send us an email!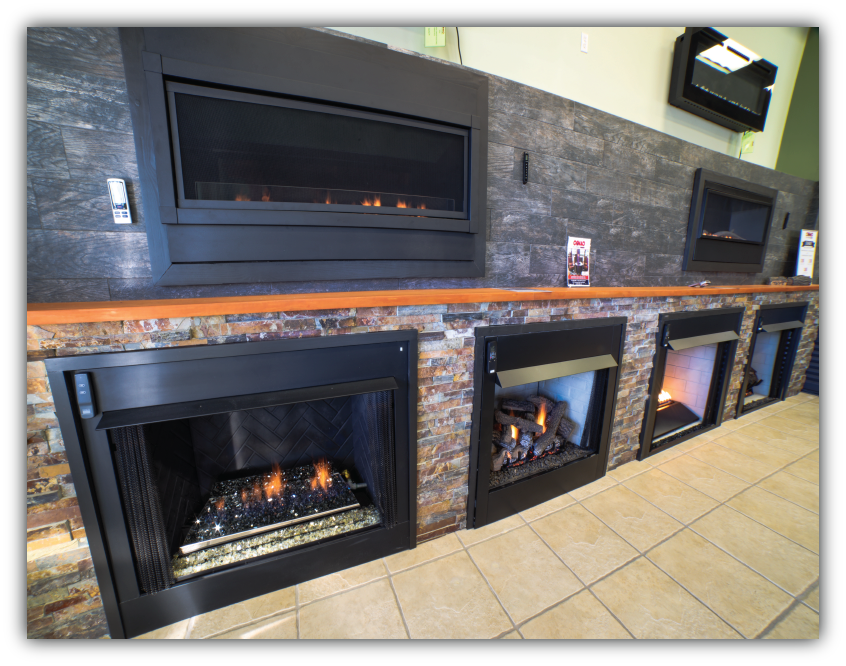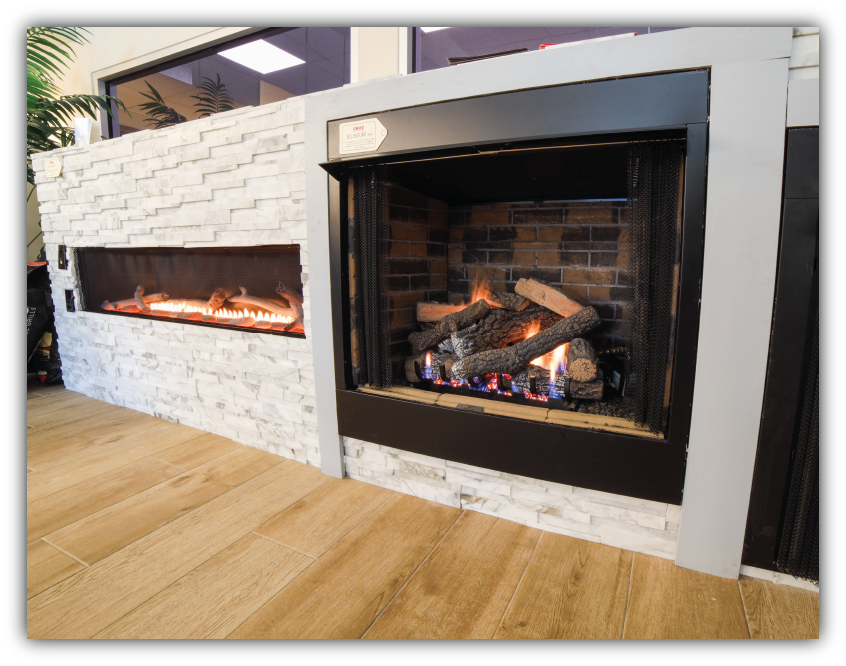 Submit this form and someone from our office will be in touch with you shortly.
OVER 150 FIVE-STAR REVIEWS